Piano & Organ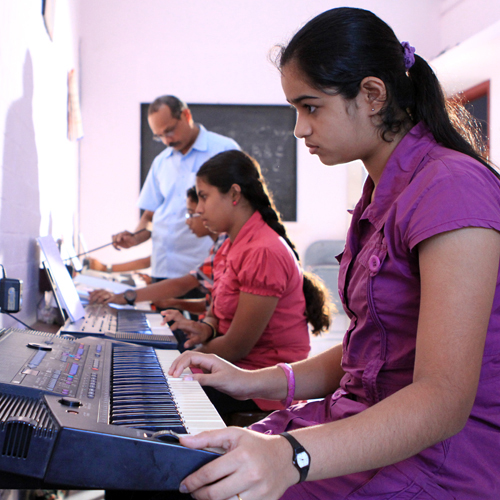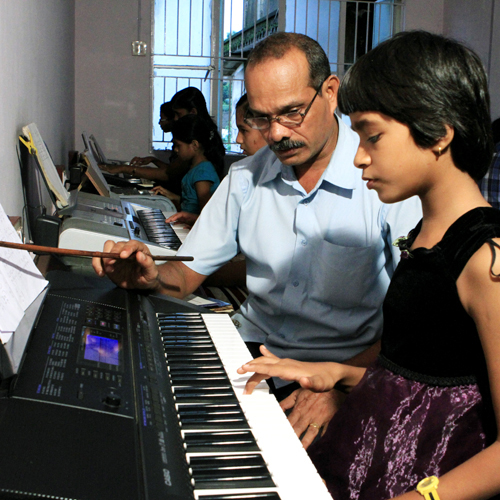 The pianoforte, commonly abbreviated to piano,is a musical instrument played using a keyboard. It is widely used in classical and jazz music for solo performances, ensemble use, chamber music and accompaniment and for composing and rehearsal. Although the piano is not portable and often expensive, its versatility and ubiquity have made it one of the world's most familiar musical instruments.
A piano usually has a protective wooden case surrounding the soundboard and metal strings, and a row of black and white keys. The strings are sounded when the keys are pressed down, and are silenced when the keys are released. The note can be sustained, even when the keys are released, by the use of pedals at the bottom of the piano.
In music, the organ is a keyboard instrument of one or more divisions, each played with its own keyboard, played either with the hands or with the feet. The organ is a relatively old musical instrument in the Western musical tradition, dating from the time of Ctesibius of Alexandria who is credited with inventing the hydraulis. By around the 8th century, it had overcome early associations with gladiatorial combat and gradually assumed a prominent place in the liturgy of the Catholic Church. Subsequently it re-emerged as a secular and recital instrument.
An organist is a musician who plays any type of organ. An organist may play solo organ works, play with an ensemble or orchestra, or accompany one or more singers or instrumental soloists. In addition, an organist may accompany congregational hymn-singing and play liturgical music. An electronic organ was designed to imitate the sound of pipe organs, theatre organs, band sounds, or orchestral sounds.Today, it has developed into three or more types of instruments.
Since 1986, about 5000 thousand students have received training in various branches of music and dance at Nadopasana. Currently, there are about 300 students enrolled in different classes. Accomplished teachers give training in Karnatak classical music, piano, organ, violin, guitar, and tabla. Students also receive lessons in such classical dance forms as Bharathanaatyam, Kuchippudi, Mohiniyaattam and folk dance. Nadopasana provides facilities for talented students to appear for the grade exams in piano, violin and organ conducted by the London Trinity College. The annual Talent Day celebrations, arangettam-s and other stage programs at different institutions provide the students with ample avenues to showcase their talents in front of a variety of audiences.